Where Charm Meets Convenience.
Plant your roots in delightful and welcoming communities just a few minutes drive north of the Milwaukee metropolitan area that offer excellent schools and a variety of choices for dining, shopping and entertainment – not to mention a paved Interurban Trail right in your backyard.
.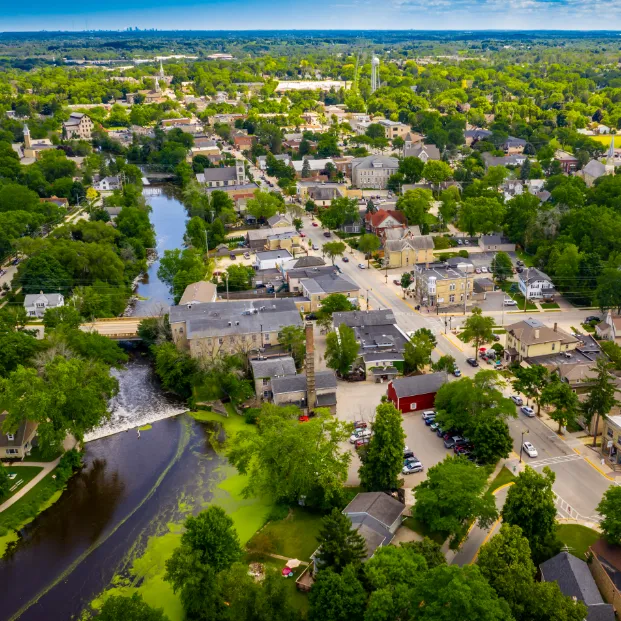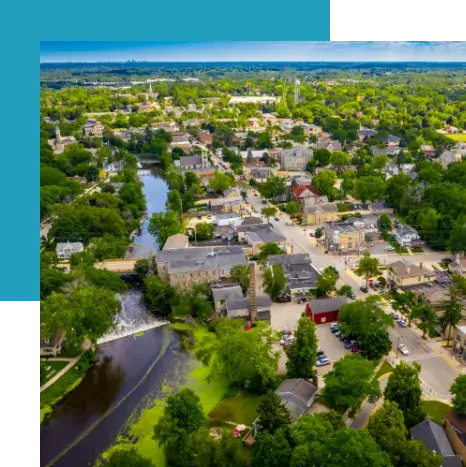 ATTRACTIONS

Fall in love with the inherent charm of Cedarburg's historic inns, museums, and countless specialty shops lining Washington Avenue along the Cedar Creek. Check out the Ozaukee Interurban Trail or take a tour at the Cedar Creek Winery.

DINING

Savor delicious food and drinks at spots like Union House, Stilt House Gastrobar, The Farmstead, or Anvil Pub & Grille. Satisfy your sweet tooth at Amy's Candy Kitchen, The Chocolate Factory, or Cream & Crepe Cafe.

SCHOOLS

Recognized as one of Wisconsin's top school districts, Cedarburg schools pair small-town comfort with modern facilities and technologies to consistently achieve top-tier rankings and an impressive graduation rate. 
ATTRACTIONS

Experience a touch of New England charm in this picturesque harbor town. Get out on the water in a sport fishing or diving charter boat, or enjoy a variety of shops and stores, museums, beaches, piers, wineries, and breweries.

DINING

Munch away at spots like Fork & Tap, Inventors Brewpub, Twisted Willow, Tellos Grille & Cafe, and Daily Baking Company. If you crave something sweet, check out The Chocolate Chisel, The Cupcake-A-Rhee, or Frankie's Ice Cream.

SCHOOLS

It's hard to beat a high-quality education with an ideal student-teacher ratio that prioritizes individualized learning. Ranked among the county's best districts, Port Washington schools help set up students for lifelong success.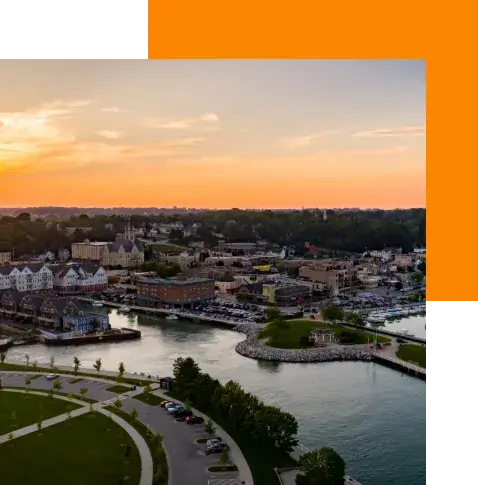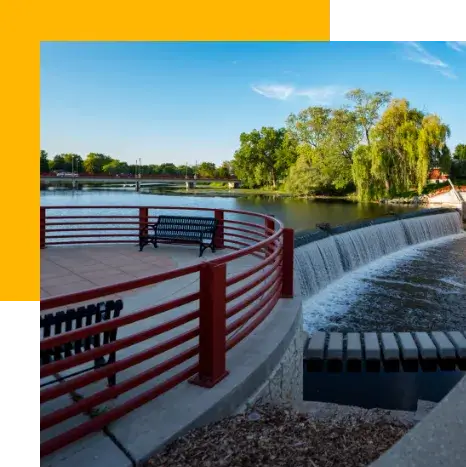 ATTRACTIONS

Take in the Lake Michigan shoreline by exploring the Lion's Den Gorge Nature Preserve, or navigate the Ozaukee Interurban Trail. Learn about Grafton's music history at Paramount Plaza, or enjoy parks and shops downtown along the Milwaukee River.

DINING

Enjoy tasty food or drinks at locales like The Stillery, Lobo's Place, Milwaukee Ale House, The Hutch, Sahale Ale Works, or The 024 Taproom. For something sweet or caffeinated, try Sweettrio, Fiddleheads Coffee, or Grafton Arts Mill Coffee Roastery.

SCHOOLS

A highly-rated district comprising two elementary schools, one middle school and one high school. Just 25 minutes north of Milwaukee, Grafton schools provide a diverse, cultural learning environment with a small-town feel.